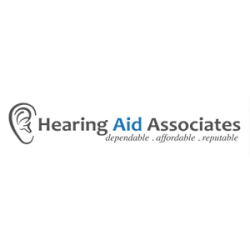 Latest posts by Matthew Favinger, M.S., F-AAA
(see all)
All about Tinnitus: Part 3 – Best Hearing Aids for Tinnitus
Last time, we explored the experience of tinnitus and the causes and types. If you are experiencing on-going tinnitus, it is important to visit a hearing specialist to treat the condition.
Though hearing specialists have not identified a definitive cure for tinnitus, there are treatment options available in the form of hearing aids. In 80% of cases, hearing loss and tinnitus go hand in hand. This means that the treatment of hearing loss with tinnitus therapy helps to alleviate the symptoms of the ringing of the ears. Additionally, by treating related conditions, tinnitus symptoms may be alleviated.
At Hearing Aid Associates, we offer a number of hearing aids that provide tinnitus therapy. Hearing aids are equipped with sound therapy, which masks the symptoms of tinnitus. Also, by addressing hearing loss with clear sounds and amplification, the brain may be trained to focus on sounds other than the tinnitus.
Below are our top picks for hearing aids which address tinnitus.
Siemens and Signia
With BestSound Technology, Siemens hearing aids address the symptoms of tinnitus. Siemens hearing aids offer a separate therapy signal generator, with eight pre-programmed signals. These sounds include: four synthetic signals (white, pink, speech, and high-tone noise) and four ocean wave signals (sandy, pebble, rocky, and boulder beaches). Siemens hearing aids give wearers the option to switch between programs: hearing aid only; tinnitus therapy signal only; or mixed mode (combination of tinnitus therapy and hearing aid microphone signals). Siemens hearing aids that are equipped with tinnitus therapy are: Ace, Pure, Carat, Aquaris, Motion, Life, Insio, Nitro, and Orion.
Signia, the newest brand from Sivantos Group (parent company of Siemens), recently introduced the Primax hearing aid. Primax has been clinically proven to reduce listening effort, with the addition of tinnitus therapy. Primax models that offer tinnitus therapy include Ace, Pure, Motion, and Insio.
Oticon
Oticon is known for their BrainHearing Technology, an innovative series of features that assists the brain in the hearing process. To address tinnitus, Oticon offers Tinnitus SoundSupport, a sound therapy program with a number of relief sounds: pink, white, and red static noise and ocean-themed relief sounds. Oticon hearing aid wearers are able to customize their sonic experience through wireless connection with the Tinnitus Sound App, with the option to use songs from a playlist as tinnitus therapy. Oticon hearing aid models which support tinnitus therapy include Alta 2, Nera 2, and Ria 2.
Starkey
Multflex Tinnitus Technology is Starkey's answer to the frustrating symptoms of tinnitus. With Multiflex Tinnitus Technology, Starkey hearing aid wearers are able to personalize sounds in the treatment, as well as program all-day relief. The SoundPoint tool allows wearer additional customization over the sound therapy experience. Multiflex Tinnitus Therapy is available on the new Muse Made for Life hearing aid and the Halo 2 Made for iPhone hearing aid (both equipped with wireless connection).
ReSound
To address tinnitus, ReSound offers Relief Tinnitus Management, which is a downloadable app. This tinnitus therapy combines sound therapy and relaxing exercises, which ReSound wearing aid wearers may customize and control through their personal electronic devices. Sound therapy options include customizable soundscapes (different tones and colors), timed exercises, static sounds, nature sounds, and a sleep mode to help alleviate tinnitus before bed. The Relief Tinnitus Management app is compatible with most ReSound hearing aids.
Widex
Widex offers Zen Therapy to treat tinnitus. Zen Therapy is a four-step program that address tinnitus from a variety of angles. Zen Therapy provides relief from tinnitus, a reduction in stress, and training process to help the brain adapt to tinnitus sounds. The four steps of Zen Therapy are: counseling, amplification, sound therapy with fractal tones, and behavioral exercises and sleep management to achieve relaxation. Zen Therapy is available as an option on Widex hearing aids which also amplify sounds, or as a standalone device for those who experience tinnitus, but not hearing loss.
Ready to learn more about our tinnitus treatment options? Contact us at Hearing Aid Associates for a consultation.
---
Hear all that life has to offer. Visit Hearing Aids Associates at one of our locations for a consultation.