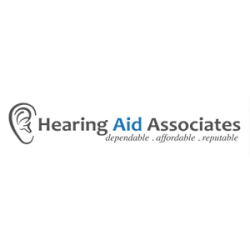 Latest posts by Matthew Favinger, M.S., F-AAA
(see all)
How to Support a Loved One with Hearing Loss in a Nursing Home
Older Americans and Hearing Loss
While hearing loss is the third most common medical condition in the US, the number of older Americans who experience hearing loss is staggering.
One in three older Americans (age 65 and older) experience some degree of hearing loss, while 50% of older Americans above age 75 experience hearing loss.
In the US, the Centers for Disease Control and Prevention estimated in 2014 that 1.4 million older Americans reside in nursing homes. Given the high rate of hearing loss among older Americans, we must anticipate that a large number of residents in nursing homes experience hearing loss.
Age-related hearing loss (presbycusis) is one of the most common forms of hearing loss. This form of hearing loss is generally sensorineural in nature, in which the inner ear hair cells naturally die to do age. These are the cells responsible for translating sound vibrations into neural signals to be recognized by the brain as sound.
Hearing specialists recommend that people begin annual hearing tests from the time they are 50 years old. Because hearing loss is such a common condition for Americans as they age, it is crucial to one's overall health and well-being to identify and treat hearing loss as soon as it appears.
For your loved ones who are residents in nursing facilities, it is important to stay updated on their well-being, and this includes their hearing health.
Treating Hearing Loss
Though there is no cure for hearing loss, the use of hearing aids is the main treatment against hearing loss. Hearing aids amplify sound and keep people connected to the world around them.
Additionally, treating hearing loss brings many benefits to one's overall well-being. The use of hearing aids has been found to improve cognitive ability and potentially decrease the risk of dementia. Untreated hearing loss has been linked to increased cases of stress, anxiety, and depression. For older Americans in nursing homes, the use of hearing aids is especially important to their emotional well-being.
If you have loved ones with hearing loss living in a nursing home, here are a few steps you can take to support them with their hearing health.
Make Sure Hearing Aids are Being Used
Sometimes, if people are new to hearing aid use, they may be less likely to wear them. The use of a hearing aid will improve socialization and communication for your loved one in the nursing home – which is of utmost importance for their health and care.
You may want to label hearing aids with your loved one's name to make sure they are using the correct ones. There are also attachments that clip the hearing aid to a cord, which prevents loss or damage to hearing aids if they fall out. Set up a system for overnight storage to ensure that hearing aids are protected. Some hearing aids are rechargeable, so a recharging unit would be a good investment. Dehumidifying units are also available to remove moisture in the hearing aids.
Set up a daily routine for your loved one and their hearing aids – from checking the batters daily to cleaning them with a soft dry cloth or toothbrush.
Communication with Staff
Establishing a good line of communication with care staff at the nursing home is an important part of the process. Communicate with nursing home staff to ensure that the hearing aids are put in every morning, and are taken out and stored properly every evening. If you have a good understanding of the nursing home's schedule and process, it will be easier to create a routine for the use and care of hearing aids.
Hearing Evaluations
Your loved one's hearing should be evaluated at least annually. Check in with your loved one and ask if they are experiencing any difficulties with their hearing aids or their hearing. Regular check-ins and annual hearing evaluations will ensure that your loved one's hearing aids are up to date and properly functioning. This, in turn, will ensure their overall health and well-being.
---
Hear all that life has to offer. Visit Hearing Aids Associates at one of our locations for a consultation.