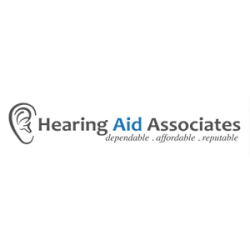 Latest posts by Matthew Favinger, M.S., F-AAA
(see all)
ADA
The rights of the hearing impaired are legally protected by the Americans with Disabilities Act (ADA). Signed into law in 1990, it guarantees comprehensive civil rights protections to people with disabilities across all areas of public life, including employment, state and local government services, transportation, telecommunications, and public accommodations. 
All the protections offered within the ADAs broad span fall into one of three chief categories:
Employers with greater than 15 employees can not discriminate based on disability and must provide reasonable accommodations to employees with disabilities.

Public government entities are can not discriminate based on disability and must provide accessibility and assistance to people with disabilities, for example wheelchair ramps and assistive hearing loops in all government buildings.
Privately owned "places of public accommodation" can not discriminate based on disability and must improve accessibility for people with disabilities.
These rights, legally guaranteeing protections and accommodations, apply to the deaf and hard of hearing, even if a hearing aid or a cochlear implant significantly reduces the disability's impact. Given that technology continuously evolves, the standards of compliance have become a moving target, especially since the pandemic began and much of public life has moved online. But public spaces are expected to keep up with such technological advancements to remain in compliance with the law.
PUBLIC SPACES YOU CAN EXPECT TO ACCOMMODATE YOU
Of course all people have a right to travel. The ADA requires airports go to great lengths to make sure that all people, whatever their disabilities may be, are appropriately accommodated. Furthermore, all airlines, including foreign airlines coming into the United States, are specifically required under The Air Carriers Access Act (ACAA) to accommodate anyone with disabling hearing loss, assuring that all airline and airport communications must be captioned. 
To remain in compliance with the ADA, sign language interpreters must be made available whenever necessary in courtrooms, hospitals, and schools. Hearing assistance services are required in all movie theaters and other venues, such as lecture halls, with fixed seating exceeding 50 seats. Many museums offer sign language and captions, though they are not required to do so by law. They are however required to have assistive listening systems installed. Other examples of common public spaces covered by the guarantees of the ADA and not explicitly stated above include conference rooms at hotels and convention centers, stadiums, and nursing homes. 
CHILDREN
The Early Hearing Detection and Intervention federal program (EHDI), instituted in 1999, screens newborns for hearing disabilities and follows up within months if any potential problem is detected. All infants determined to have a hearing disability are immediately registered in a state intervention program to mitigate any residual damages as early as possible. 
Additional laws, such as the Individuals with Disabilities Education Act (IDEA) and the Rehabilitation Act of 1973 guarantee the rights of children with disabilities, including hearing loss, more specifically. The states must provide appropriate services for free from birth until the age of three. Schools must ensure that all students who require them have operational hearing aids, the required assistive technology and teachers trained to operate them. And all extracurricular and non-academic activities must also make any necessary provisions to fully include any children with disabilities, including hearing loss. All these laws covering the rights of disabled children in schools apply until the student reaches the age of 21. 
WHAT ISN'T PUBLIC SPACE?
As technology rapidly changes and more services move online, the definition of discrimination has been a moving target. Tele-coils in hearing aids to connect to audio assistance hearing loops in public spaces have become commonplace. But the question of how the ADA applies to the internet is still being resolved. There was no internet when the ADA became law. The U.S. Department of Justice has said that the internet should comply with the same standards set for public spaces, but has not issued specific regulations to guarantee this. 
But public pressure, class-action, and individual lawsuits have pressured a few companies to allow for greater accessibility on the web. The video chat provider Zoom now allows everyone to enroll in closed captioning. Target and Dominoes have changed their websites.  
When it comes to hearing loss, it is important to know your rights so that you can recognize when a company or a situation is violating the public trust and failing to accommodate your specific individual rights. When you recognize a violation, take it up with whoever is responsible. And if they fail to take action, the ADA website has a simple form to register violations. 
The best way to ensure that you're hearing at your best is to schedule a hearing test. Contact us today to get started!