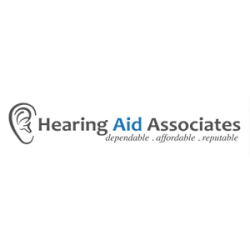 Latest posts by Matthew Favinger, M.S., F-AAA
(see all)
Did you know that many laws protect individuals with hearing loss? Legislation protects your rights to employment, communication, and accessibility. If you have hearing loss, here are some of your rights.
Americans with Disabilities Act
One of the foundational laws that protect people with hearing loss is the Americans with Disabilities Act (ADA). This act was first signed into law in 1990 and has been updated throughout the years to address current issues for Americans with disabilities. The ADA is divided into five distinct titles or sections. These are:
Title I – Employment

Title II – Public Services: State and Local Government

Title III – Public Accommodations and Services Operated by Private Entities

Title IV – Telecommunications

Title V – Miscellaneous Provisions
These titles document your rights as a person with hearing loss. For example, Title I requires employers to provide reasonable accommodations to employees and prohibits workplace discrimination based on disability or hearing loss. Titles II and III require that government entities, public facilities, transport centers, and more must offer assistive listening systems, wheelchair ramps, and accommodations to provide equal access to services.
Telephone Systems
An important accommodation for those with hearing loss is telephone accessibility. The ADA mandates that those with hearing loss have the right to access services on the phone. This means that service providers must offer services such as captioned telephones or web-based captioning apps to people with hearing and speech disabilities. 
Text messaging, e-mail, and video calls must all be accessible to those with disabilities. Telephones must also be compatible with hearing aids. TV programs are also required to provide closed captioning for all programs. 
Hearing Accessibility at Movie Theaters and Venues
Did you know that accessibility laws cover movie theatres as well? If a movie theater or other performance venue can seat 50 people or more, they must provide assistive services for people with hearing loss. This could include a loop system of an assistive listening device that will help you hear what's happening on stage or screen.
Numerous other public places are also required to offer assistive hearing systems. This includes concert halls, lecture halls, convention centers, courtrooms, stadiums, hospitals, airports, bus terminals, and more. 
Employment Rights
The ADA is clear that people with hearing loss have the right to equal employment opportunities. For businesses with more than 15 employees, your employer can't ask you about your hearing loss. They may ask you about what tasks you can perform, such as your communication skills, or your ability to work in a noisy environment. 
Employers cannot discriminate against you based on your hearing loss. They are also required to provide reasonable accommodations to help you be successful at work. Reasonable accommodations are accommodations that are not very expensive or difficult to implement. Reasonable accommodations can include:
Sitting near the speaker during meetings to facilitate hearing

Requesting an office or cubicle space in a quiet part of the office

Receiving feedback or instructions in writing rather than verbally

Written memos and communications

Providing closed captioning technology for meetings and conferences

Installing visual emergency warning systems
Filing A Complaint
Knowing your rights is the first step in improving access for you and your loved ones. If you face discrimination based on hearing loss, you can file a complaint with the ADA. This complaint can address discrimination you've faced from a State or local government agency, a public venue, a private business, or a place of employment. Complaints can be filed online or by mail.
Ongoing Advocacy
Our world is always changing. As new services and technologies are developed, there is a need for ongoing advocacy as well as updates to the ADA. For example, in the past year, more communication is happening online than ever before. Not all platforms support closed captioning, and the ADA needs to take action to ensure that those with hearing loss can access the same services as their hearing peers.
If you've faced discrimination, ask us about your rights. We can provide you with additional information from the ADA to help you determine your next steps. You can also increase accessibility with hearing aids. Wearing devices that are calibrated to your hearing needs will help you hear in every situation, making more spaces accessible.
If you've experienced changes in your hearing, we're here to help! contact us today to schedule an appointment.