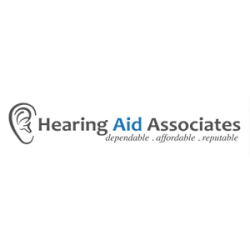 Latest posts by Matthew Favinger, M.S., F-AAA
(see all)
Some seniors find the golden years to be rich with social opportunities. Retirement can provide the opportunity to reconnect with people from your adult life and to make new connections with friends, family, and community members. However, for many seniors physical challenges and other limitations can get in the way of social connections. The many benefits of social life might fade behind the struggle to get out and about. These benefits don't stop at the sheer pleasure of being with friends and family. Indeed, there is a wide range of benefits of social activity for seniors that extend into physical, emotional, and cognitive life. Let's consider these dimensions of social benefits before looking ahead to the creative ways seniors can connect.
Physical Benefits
It may come as a surprise, but seniors who have rich social lives tend to have better physical health than those who spend less time in social interaction. The physical conditions that are correlated with social activity have a very wide range, including Alzheimer's disease, cardiovascular problems, osteoporosis, rheumatoid arthritis and even some cancers. How do these connections with physical life work? Some of the effect might have to do with the simple everyday activity of getting out and about to socialize. Yet, these relations with such profound conditions lead us to believe there is even more to the connection between pathology and social connection.
Emotional Benefits
In terms of emotional and mental health, those who have less social activity demonstrate higher levels of depression. We have to ask how the connection works. On a very basic level, a lack of interaction can make a person feel low, isolated, and lonely. However, the lack of social activity tends to compound. The more time spent without connecting with others, the more time one has to get stuck in destructive loops. When we consider the flip side, those who spend time with others can relieve the symptoms of depression. By connecting with others they can recognize they are not alone and feel that seemingly individual experiences are in fact shared.
Ways to Get Involved
If you are a senior seeking to engage in more social activity, it can be puzzling where to start. We get into our everyday habits and tend to dig a deep groove of daily routines. However, just a few steps in the right direction can lead to new connections. Sometimes casual everyday conversations and small talk are all it takes to remember that you are not alone. Making a trip to a new part of town, to a shop you don't normally frequent, or to a unique restaurant can help you meet people you otherwise might not have. Of course, organizations are a great way to get connected in a more regular manner. Clubs and social groups are planned around a wide array of interests and activities, and you can certainly find like-minded people if you do some digging. Many of these clubs are organized to foster meeting new people, so you don't need to be ashamed of striking up a conversation with a stranger.
Exercise is an excellent way to meet new acquaintances. Whether it is a fitness class, gym membership, or a regular routine of walking a particular route, we can become socially engaged at the same time as becoming physically active. Just watch the benefits multiply! Volunteering is one of the best ways to be socially engaged. Not only are you helping yourself reap the benefits of social connections, you are giving back to your community and improving the lives of others. In many volunteer positions, you can meet people who need your care and support, but you can also meet other volunteers with a shared interest in improving the world around them. Last, but not least, improved relationships with family are a great way to spend your social time. Perhaps you have close or distant family members with whom you've lost touch in recent years. Why not reach out and make a connection? You might be surprised at how quickly you can rebuild relationships with just a simple gesture of generosity and care. With these possibilities around you, there's no reason not to get connected!