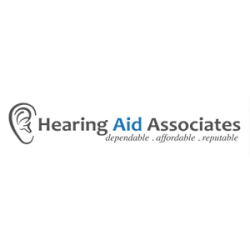 Latest posts by Matthew Favinger, M.S., F-AAA
(see all)
Best New Hearing Aids of 2016
If 2015 was "Year of the Hearables" – dubbed so for the many advanced hearing instruments introduced – then 2016 is quickly catching up!
Already this year, three major hearing aid manufacturers have released exciting new products. Whether you are new to hearing aids or are a seasoned wearer, these new hearing aids of 2016 are worth taking a look at.
Oticon Opn
Opn (pronounced "open") is powered by Velox, an ultra-fast and precise platform that processes sound 50 times faster than previous platforms from Oticon. This speed and clarity decreases listening effort by supporting how the brain processes sound. Building upon BrainHearing Technology, Opn provides the brain a full spectrum of rich sound, giving wearers a more dynamic sound experience.
Opn has reduced listening effort by 20% in noisy environments, and has increased speech understanding and clarity in noise by 30% from previous hearing aid models. Opn hearing aids feature OpenSound Navigator Environmental Analyzer, which scans 360 degrees of the wearer's environment 100 times her second to analyze and balance each sound individually. With this comprehensive, fuller picture of sound, Opn wearers may choose what to focus on, and when to switch attention.
Other features include TwinLink, a feature that uses near-field magnetic communication (NFMI) for binaural ear-to-ear communication; Bluetooth technology for wireless streaming from smartphones or other personal electronic devices, delivering sound directly from the device to Opn hearing aids; and connection to the Internet which allows access to a range of devices used in daily life (baby monitors, car stereo systems, gaming devices, etc.) Oticon Opn hearing aids are available in the mini receiver-in-the-ear (miniRITE) style.
Starkey Muse
The Starkey Muse is a Made for Life hearing aid, building upon the dual successes of Starkey's Z Series and Halo Made for iPhone. The Muse offers clarity and comfort in noise, high-quality music listening, improved speech recognition, and an ultra-high definition audio experience for every situation.
Starkey has infused Muse with a new processing platform, Synergy, which processes sound five times faster than previous platforms. In addition to this speed, the Muse is equipped with Acuity Directionality and Speech Shift, which gives wearers access to high quality sound and improved speech recognition. The Muse also addresses the difficulties of music lovers who experience hearing loss. There is a music memory function to facilitate a high-definition, refined listening experience as well as sound comfort technology, providing distortion free listening for sounds both loud and soft.
The Muse offers wireless connectivity, with the option to stream phone calls, music, and other media through the SurfLink Mobile 2 app and other SurfLink accessories. Muse hearing aids also address symptoms of tinnitus with Multiflex Tinnitus Technology.
Muse hearing aids are available in the following styles: completely-in-canal, in-the-canal, in-the-ear, receiver-in-canal, and behind-the-ear. The Muse is also available with a CROS system for people with single-sided deafness.
Signia Primax (Siemens)
From Sivantos Group, the parent company behind Siemens, comes a brand-new brand: Signia, and their first hearing aid, the Primax. The Primax is the most advanced hearing platform to date from this manufacturer.
Primax has been found from clinical tests to dramatically reduce listening efforts throughout the day, even in challenging noisy environments. With SpeechMaster, the Primax improves speech recognition with a series of algorithms with give the wearer a clear and effortless listening experience. Primax achieves this with features such as noise reduction, directionality, and steering amplification. Primax wearers have flexibility to focus on the sounds and speakers they wish to hear, while balancing other sounds in the environment.
For music lovers, Primax offers several high-definition settings for music listening: Live Music, Recorded Music, and Musician (for those who perform).
Other features from Primax include EchoShield, which protects sounds from reverberation in challenging acoustic spaces such as lobbies or auditoriums; TwinPhone, which connects to easyTek, allowing for phone call and music to be streamed to the Primax; and e2e wireless technology that simulates natural binaural hearing.
Primax is available in co-branded Siemens and Signia hearing aid models: Pure, Ace, Motion, and Insio (receiver-in-canal, behind-the-ear, or in-the-air styles), to treat varying degrees of hearing loss in different performance levels (7px, 5px, and 3px).
For a "test drive" of these new hearing aids, visit us at Hearing Aid Associates!
---
Hear all that life has to offer. Visit Hearing Aids Associates at one of our locations for a consultation.