Free Hearing Test for Residents of Rehoboth Beach DE, Millsboro DE and Surrounding Areas.
Is understanding conversations from across the room difficult for you? Do you have to strain to hear what others are saying? Do their voices sound muffled to you? If you are experiencing these or other symptoms of hearing loss, schedule a free hearing test from Hearing Aid Associates in Millsboro DE.
We've proudly served southeastern Delaware, including nearby Rehoboth Beach DE, with hearing services for more than 30 years. Each hearing test is completed by licensed hearing specialists and our certified audiologist, Matthew Favinger, M.S., F-AAA. Our staff treats each patient with the greatest care and is ready to answer any of your questions.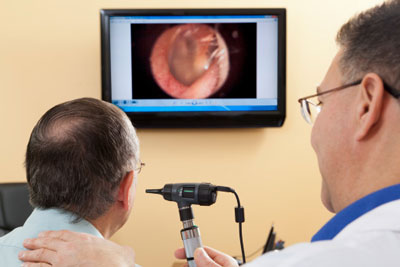 When should I schedule a hearing test?
Hearing tests help diagnose if a patient is suffering from hearing loss, and are used to pinpoint the underlying cause of hearing loss. Individuals should come in for a hearing test if they are:
Hearing ringing in their ears
Needing to turn the volume higher than normal for their television, phone, etc.
Having difficulty understanding what is being said in a conversation with two or more people
Retracting or avoiding social settings, embarrassed by an inability to hear adequately.
Hearing Aid Associates offers several hearing tests to determine the degree of your hearing loss. From there we will decide what hearing assistance devices will be best suited for you and your lifestyle. Our free hearing tests are non-invasive and test each part of your ear to find the source of the problem (see
Types & Causes of Hearing Loss
for more information).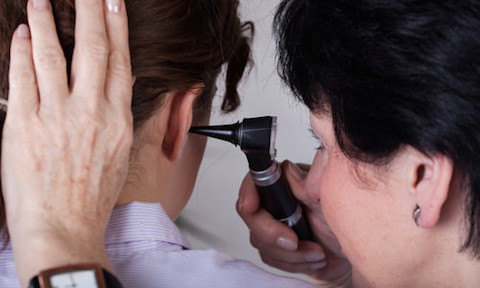 Schedule your no-obligation, hearing aid test with Hearing Aid Associates!
Come to our practice as well for inexpensive hearing aids and hearing aid assistance. We supply brands such as Siemens, Oticon, Starkey hearing aids and more, so that you get the best hearing assistance devices at the best price.
Contact our audiology practice at Hearing Aid Associates today for your free hearing test near Rehoboth Beach and Millsboro DE.
Contact Our Office
Find your perfect fit for hearing devices and start hearing the world around you again!
Contact us today to schedule a no-obligation hearing evaluation with our Audiologist Matthew Favinger. At your appointment, Matthew will assess your hearing and help you find the right hearing solution for you.
Contact Us
I was very happy with service I got there
Very thorough examination. Friendly environment.
Roxanne Knights
2019-04-10
Such great professionalism....I have made this office my go specialist for ears-!
They go out of there way to help my father with his hearing aids
So fare been treated fine awaiting hearing aids to come in.
Great service and friendly staff
Fair pricing, great to deal with
you owe it to yourself/family/friends/employer, to be able to hear and speak with clarity. I have been using hearing aids since 1987. I just moved to Worcester county, md. and have been concerned about finding the professional level of knowledge and service I have been use to in Baltimore, md. all of my doctors in Baltimore were at johns Hopkins hospital. I went there because they are young and on the cutting edge of health care. I feel the same way about matthew favinger, audiologist with hearing aid associates. this review was unsolicited and is my personal submission. james prow - Worcester cty., md./crystal river, florida