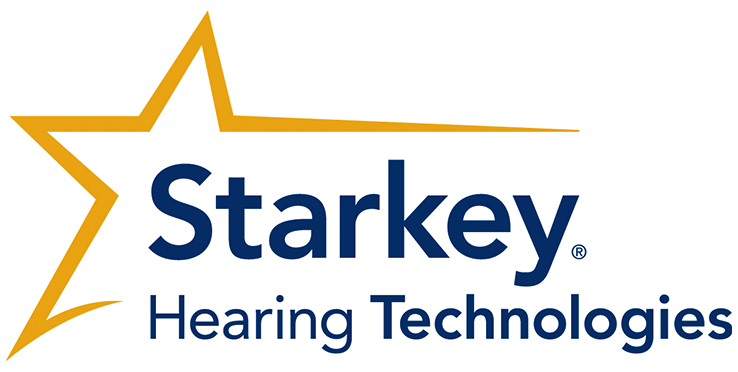 Since 1967, the American hearing aid manufacturer Starkey Hearing Technologies has provided thousands of people with their dependable, state-of-the art devices. Founded and based in Minnesota, and with a research institute in Berkeley, California, Starkey consistently brings innovation to their hearing devices, which are used worldwide. Starkey also donates hearing aids to hard of hearing populations in developing countries, from Mozambique to Vietnam, through the Starkey Hearing Foundation.
Starkey Halo
Starkey's hearing aids are designed to address the diverse needs of hearing aid wearers. The Halo connects to the TruLink app, which can be downloaded for the iPhone, and allows wearers to seamlessly adjust the volumes and program settings on their hearing aids from the discretion of their smartphones. Starkey takes into the account the feedback provided from the real-time experience of their wearers: simpler controls and adjustments, faster processing, a more discreet design, and flexibility in challenging noise environments.
Made for iPhone Hearing Aids
Starkey Hearing Technologies was the first to introduce an in-canal hearing aid. Their commitment to technological advancement culminated recently with the Halo Made for iPhone hearing aid. In April 2015, Starkey won an Edison Silver Award for the Halo Made for iPhone hearing aid, in the Science/Medical/Dental category (this is Starkey's fourth Edison Award). The Starkey Halo hearing aid combines advanced wireless technology and program features derived from their wealth of research.
Starkey's hearing aids come in six styles, to meet the aesthetic needs of different wearers: invisible, receiver-in-canal, completely-in-canal, behind-the-ear, in-the-canal, and in-the-ear. With the different varieties available, Starkey hearing aids are compatible for people with varying degrees of hearing loss. The Halo Made for iPhone hearing aid offers wearers the ease of transitioning between different environments, as the processor will automatically adjust to different noise environments based on pre-saved GPS settings from the wearer. At the same time, the Halo also offers a new form of accessibility; in linking up wirelessly with the iPhone, wearers are empowered to stay connected to their friends and loved ones with phone calls directly streamed to their Halo hearing aids.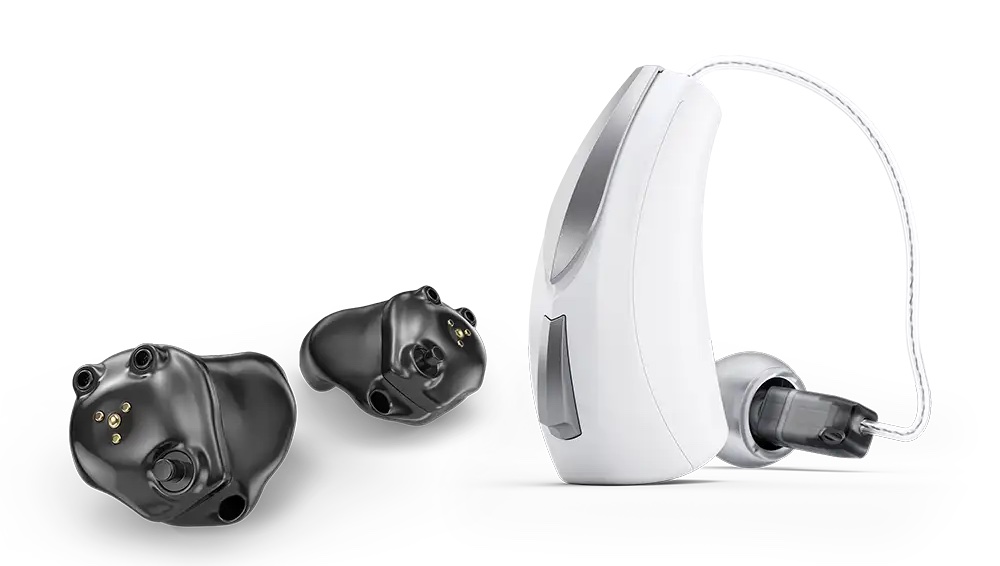 As one of the first smartphone compatible hearing aids, Starkey hearing aids have been used in a highly innovative fashion by one hearing aid wearer – science writer Frank Swain. Swain collaborated with sound artist Daniel Jones to produce "Phantom Terrains" for the BBC, a project in which Swain listens to and records the sounds of a city's Wi-Fi networks as heard through the Starkey Halo hearing aid.
Not all wearers will utilize their Halo hearing aids as platforms for sound art, but the fact remains that the Halo is one of the first of its kind to elevate hearing aids into a remarkable electronic device. The Halo connects people who are hard of hearing to a rich tapestry of sounds they would otherwise miss. Starkey's hearing aids are customizable to meet the different needs of hearing aid wearers, while also boasting features such as speech recognition, water resistance, noise reduction and directional microphones to improve sound in any setting, tinnitus therapy, feedback cancellation, and improved high-frequency audibility. As the only American-owned hearing aid manufacturer, Starkey also proudly supports veterans with hearing loss treatment.
Interested in Starkey Hearing Aids?
Contact us today to schedule a no-obligation hearing evaluation with our Audiologist Matthew Favinger. At your appointment, Matthew will assess your hearing and help you find the right hearing solution for you.
Contact Us
I was very happy with service I got there
Very thorough examination. Friendly environment.
Roxanne Knights
2019-04-10
Such great professionalism....I have made this office my go specialist for ears-!
They go out of there way to help my father with his hearing aids
So fare been treated fine awaiting hearing aids to come in.
Great service and friendly staff
Fair pricing, great to deal with
you owe it to yourself/family/friends/employer, to be able to hear and speak with clarity. I have been using hearing aids since 1987. I just moved to Worcester county, md. and have been concerned about finding the professional level of knowledge and service I have been use to in Baltimore, md. all of my doctors in Baltimore were at johns Hopkins hospital. I went there because they are young and on the cutting edge of health care. I feel the same way about matthew favinger, audiologist with hearing aid associates. this review was unsolicited and is my personal submission. james prow - Worcester cty., md./crystal river, florida