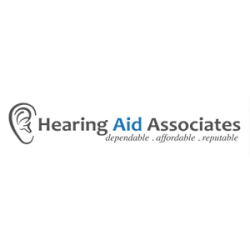 Latest posts by Matthew Favinger, M.S., F-AAA
(see all)
Telemedicine, also known as telehealth, provides people with healthcare virtually. It refers to accessing healthcare services via various online platforms that connect patients with their healthcare providers. Though these technologies are not necessarily new, telemedicine has become increasingly common during the pandemic. With Covid-19 overwhelming the health care system, telemedicine has allowed people to still receive services that otherwise could have been challenging. Now that it is becoming more common and available, here is what you need to know about how it works!   
What is Telemedicine? 
Telehealth has significantly expanded over the past decade. According to the American Hospital Association, the percentage of hospitals with telehealth systems has more than doubled – from 35% in 2010 to 76% in 2017. Innovations in telecommunication technologies have expanded the possibilities for remote healthcare services.  With the emergence of the global pandemic, telehealth has become a critical way that people are receiving health care services. This is particularly useful now because it reduces exposure and contact with the virus which is an important safety precaution. 
How does Telemedicine Work?
Telemedicine usually starts with a virtual consultation with your doctor. There is a range of platforms and technologies providers use including Skype, Zoom, and even FaceTime. Depending on the nature of the health concerns, these appointments can also happen over the phone if visual communication is unnecessary. Healthcare providers are typically flexible about which virtual tool is used for the appointment. In addition to using virtual platforms to conduct medical appointments, telemedicine also involves healthcare platforms designed to track records, allow people to sign in electronically, and connect patients to medical providers.
What to Expect During a Virtual Appointment
Similar to most face-to-face appointments, telehealth appointments will usually start with a conversation about your medical history, current concerns, and the symptoms you are experiencing. For physical symptoms, doctors can ask for pictures to be sent during the appointment, allowing them to better see and analyze it. The next steps are determined by the nature of the health issue(s) and can include: 
recommending coming into the office if a follow-up exam is needed

discussing treatment options and making referrals if applicable 
This type of appointment can be a great option for uncomplicated health concerns and symptoms you could be experiencing. But for more complex health issues, virtual appointments may not be the best fit. You may need to stick to in-person visit if: 
you need further testing: imaging, blood withdrawn, blood pressure, etc. 

symptoms are severe, indicating a serious medical issue 

screenings for infectious diseases 

most dentistry services need to be conducted in person
Benefits of Telemedicine 
Telehealth offers numerous benefits, which are heightened in this pandemic era we are navigating. Advantages include: 
convenience:

the most obvious benefit of telehealth is convenience! Being able to connect with healthcare providers remotely prevents you from having to go anywhere. This is especially useful if you are juggling children, working, and managing household responsibilities from home. 

reduces exposure:

not having to leave where you live reduces your exposure to covid-19. You do not have to interact with anyone, touch outside surfaces, and be around others. 

accessible:

with the varying virtual platforms that are available, this is an accessible way to receive healthcare. You can have appointments from the comfort of your own home!
Virtual appointments can also lessen anxiety or stress people could be experiencing related to health concerns and/or navigating the pandemic. 
Trying Telemedicine Out 
Over the past year, you have likely thought about seeking virtual healthcare. This could be a great option for a range of things you are experiencing including: 
common symptoms like sniffling, coughing, sore throat 

questions or interested in specific medications

skin issues: irritation, rashes, sensitivities, etc.  

birth control consultation or medication

mental health services like therapy
If you are interested the next steps to take are to: 
consult with your doctor's office and ask about the telehealth services they provide 

check-in with your insurance to learn about the coverage for telehealth services 
Telemedicine is an innovative and accessible way to receive healthcare. This is particularly useful as we continue to navigate the changing regulations around public spaces. 
If you are in need of hearing health services, contact us today!